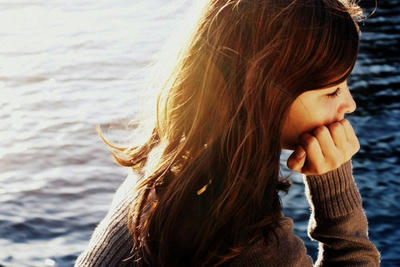 The vote has closed, and we have a by-and-far winner: Angel Food Cupcakes! I'm surprised, I was expecting the Mint Chocolate Cupcakes to win. I should thank you all for voting though, 'cos these wouldn't have been top of my list to make otherwise - the chocolate would have been. What can I say! I'm a chocoholic.
I've read descriptions of summer recipes that always include "airy," "light," and "melts on the tongue." Well, now I'm adding one to the list. Guys, this recipe is airy, and light, and melts on the tongue, and is more than that besides. The angel food is basically foam with a gentle lemon edge to it; the buttercream is rich with a gentle sweetness, but no weight. The overall effect is a fluffy bite that whispers lemon and sugar - the strawberry is by far the most substantial part of the dessert. If I were to hold a tea party (and it is definitely on my to-do list) these would absolutely be on my menu.
Recipe, recipe! There are several parts to this one: the angel food, the buttercream, a lemon simple syrup, and the strawberries
comparable to silk
.
Angel Food (adapted from Fresh from the Oven):
Makes ~30 cupcakes
Ingredients:
1 cup cake flour
1 1/2 cup sugar
12 large egg whites, at room temperature
1 tsp cream of tartar
1/4 tsp salt
2 tbsp juice from 1 lemon
1/2 tsp vanilla extract
2 tbsp grated lemon zest
Adjust the oven rack to the middle position and preheat the oven to 325F. Line a cupcake pan with paper liners.
Whisk flour and 3/4 cup sugar in a small bowl, set aside. In a dry, clean electric mixer bowl, beat egg whites on low speed until foamy. Add in cream of tartar and salt, and increase speed to medium high. Continue to beat, adding the remaining 3/4 cup sugar, 1 tablespoon at a time, until all the sugar is added and the whites are shiny and form soft peaks. Beat in the lemon juice, vanilla extract, lemon zest until just blended.
Sift the flour mixture over the whites, about 1/4 cup at a time, and gently fold it in using a large rubber spatula. Fill each cupcake liner almost full (a little over 3/4) and smooth the tops so they are flat and touching the liner on all sides (these cupcakes rise only a very little and tend to get malformed and oval if the tops have not been smoothed.) Bake until the tops are lightly golden and spongy to the touch, 20-25 minutes
sculptra
.