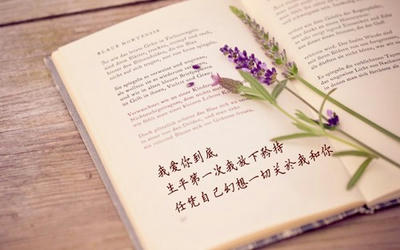 Sometimes the best hidden treasures are the ones that I hide from myself. While it might be fun, in theory, to stumble upon a pot of gold at the end of a rainbow or, say, a wooden chest with a pirate's cache of jewels and coins, there is a special satisfaction reserved for the finds that are familiar—the old, forgotten-about something that resurfaces, resplendent, when I least expect it
cheap designer sunglasses
.
Take, for example, that tube of Chanel "Vamp" lipstick, ten years old but barely used, unearthed last week from an early grave beside my bathroom sink. A color somewhere between blood and black, it made me feel daring and dangerous at seventeen, and at twenty-seven, dangerously nostalgic. Then there's The Mysteries of Pittsburgh, a plain white paperback with a title scrawled in color and a coming-of-age hero—a novel I read at age sixteen, then wedged on the shelf between Wise Blood and Beloved and nearly forgot until last December, when I found it again and devoured it whole for breakfast, lunch, and dinner. And then, of course, there's dessert: a slip of paper that fell not long ago from the dark, forgotten recesses of my recipe file, a sketch of ingredients for applesauce with a crunchy meringue cap.
Like a few other notable food finds, this one comes from the table of my host family in France. On the occasional lazy evening, my host mother would open a bottle of applesauce, set her beaters to a bowl of egg whites, and, in doing so, make her children very happy. She would spread the applesauce into a baking dish; smooth it with a sweet, pearly layer of meringue; and slide the whole snowy mess into the oven until its top was crisp and laced with fissures and fault lines. It cracked under the spoon like crème brulée, a crunch giving way to silken and soft
Teeth whitening
.
One night, after a bowlful or two, I jotted the concept on a piece of paper, folded it up for safekeeping, and promptly forgot about it.
But six years later and five thousand miles away, it fell into my lap—as all the best things do—when I was looking for something else. And once flushed from hiding, it crawled free from the bars of its Clairefontaine paper and onto my kitchen counter. With a nod of gratitude to the recipe's Gallic origins, I politely swapped the store-bought sauce for my own homemade stuff, a simple, softly tart mash of apples with a smoothing, softening slip of vanilla. Tucked beneath a blanket of meringue and sent away for a good, long bake, it came back sweet and sour, satiny inside and shatteringly crisp on top, at once old and new, a little retro, rustic-chic. Something tells me that I might have to hide it from myself, just for safety's sake
Office Interior Design
.